PARK BISTRO
Restaurant opening hours:
A la carte
Mon-Fri 16-22
Sat 13-22
Please, check the opening hours,
there might be some changes during December.
Tel. +358 40 358 3300
You will find the main menu by clicking the orange link below.
And these snacks are also available: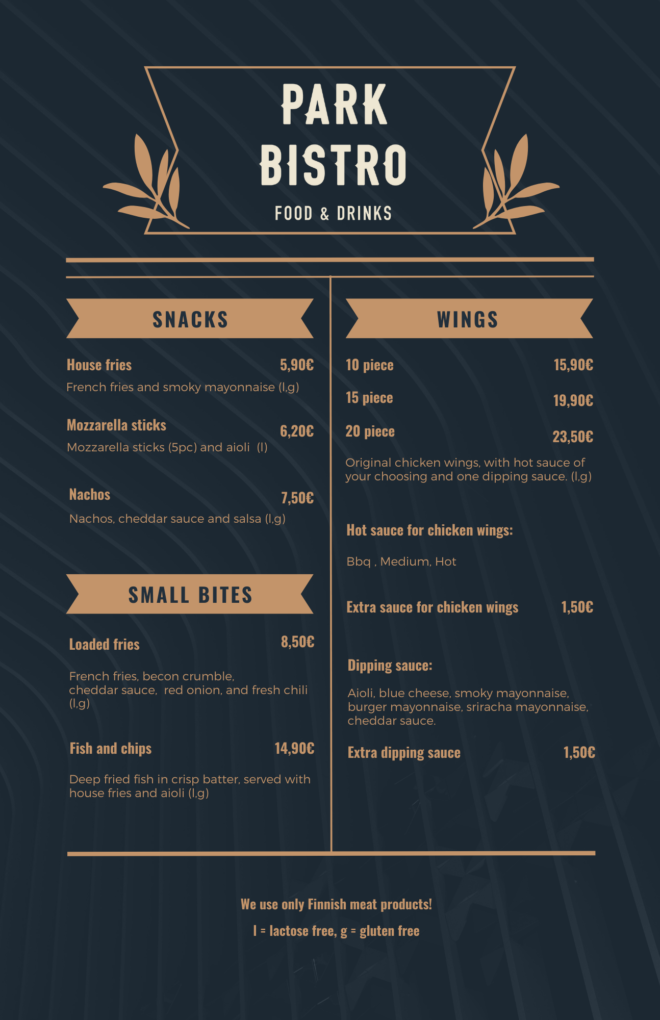 Park Bistro is relaxed bistro style restaurant.
From menu you will find burgers, special meat portion, wings and lot´s of more tasty local food products.
We also have vegan food and you can enjoy Restaurant Aino´s menu in Bistro as well!
We prefer local ingredients and products and our kitchen makes lots of home made food like our tasty ice creams!